Thoroughfare Horse & Timber
2022
Undergraduate Studio Project at Taubman College
'Thoroughfare' is a building of medium scale with mostly public use. It is my exploration of the lumber industry in Michigan
The building is autonomous, relying only on itself for functional cues and making its own rhythm at all times. In plan, the building creates a set of ribs that tuck away hallways, classrooms, offices, and locker rooms to support its various functions. The heart of the building is the open air mill where workers create lumber from timber, and public visitors can watch the process from start to finish. Horses bring in the timber to the east, and trucks bring out the lumber to the west. Guests enter to the north, and staff enters to the south. One of the lumberjacks plays The Beach Boys over the sound of the mill.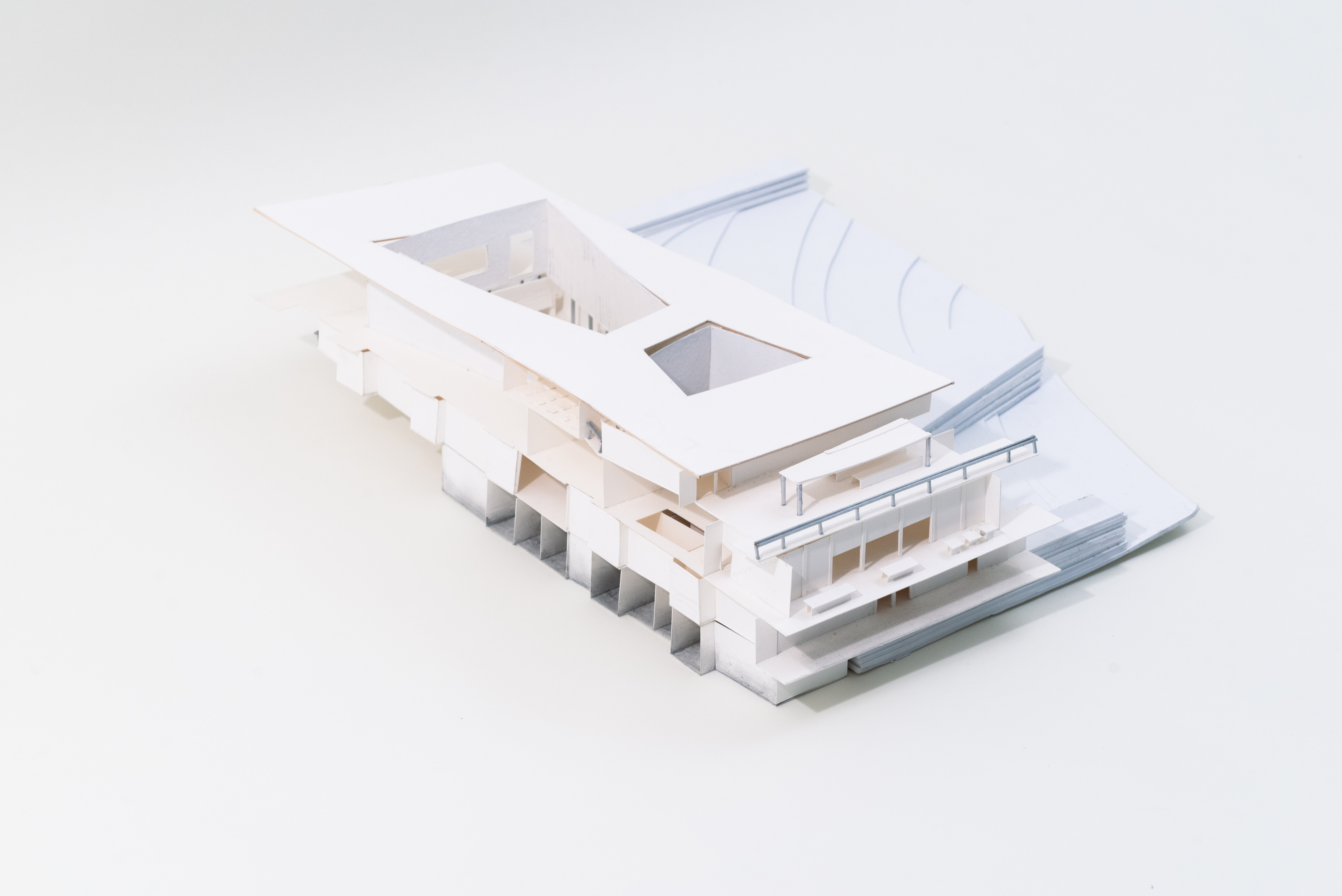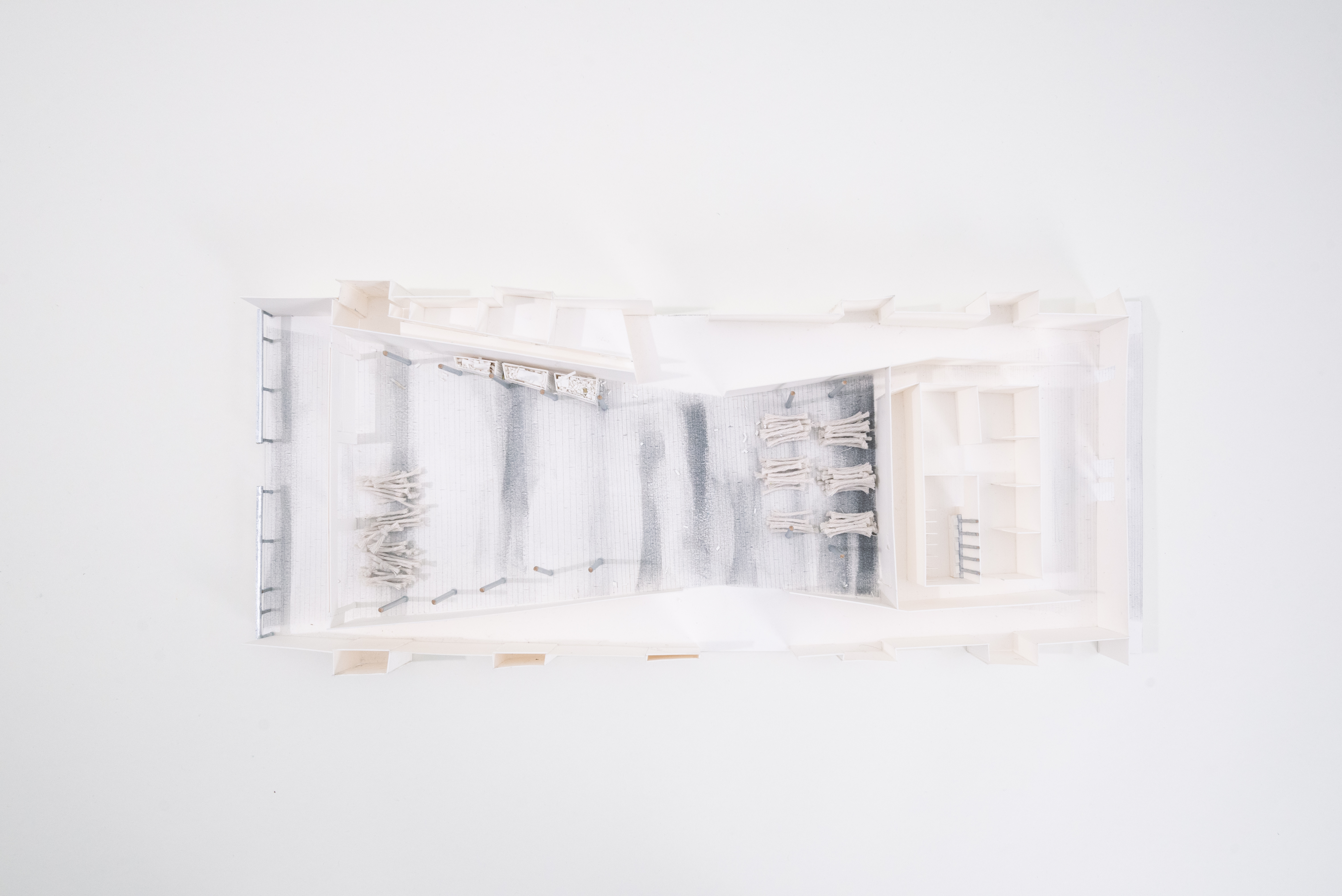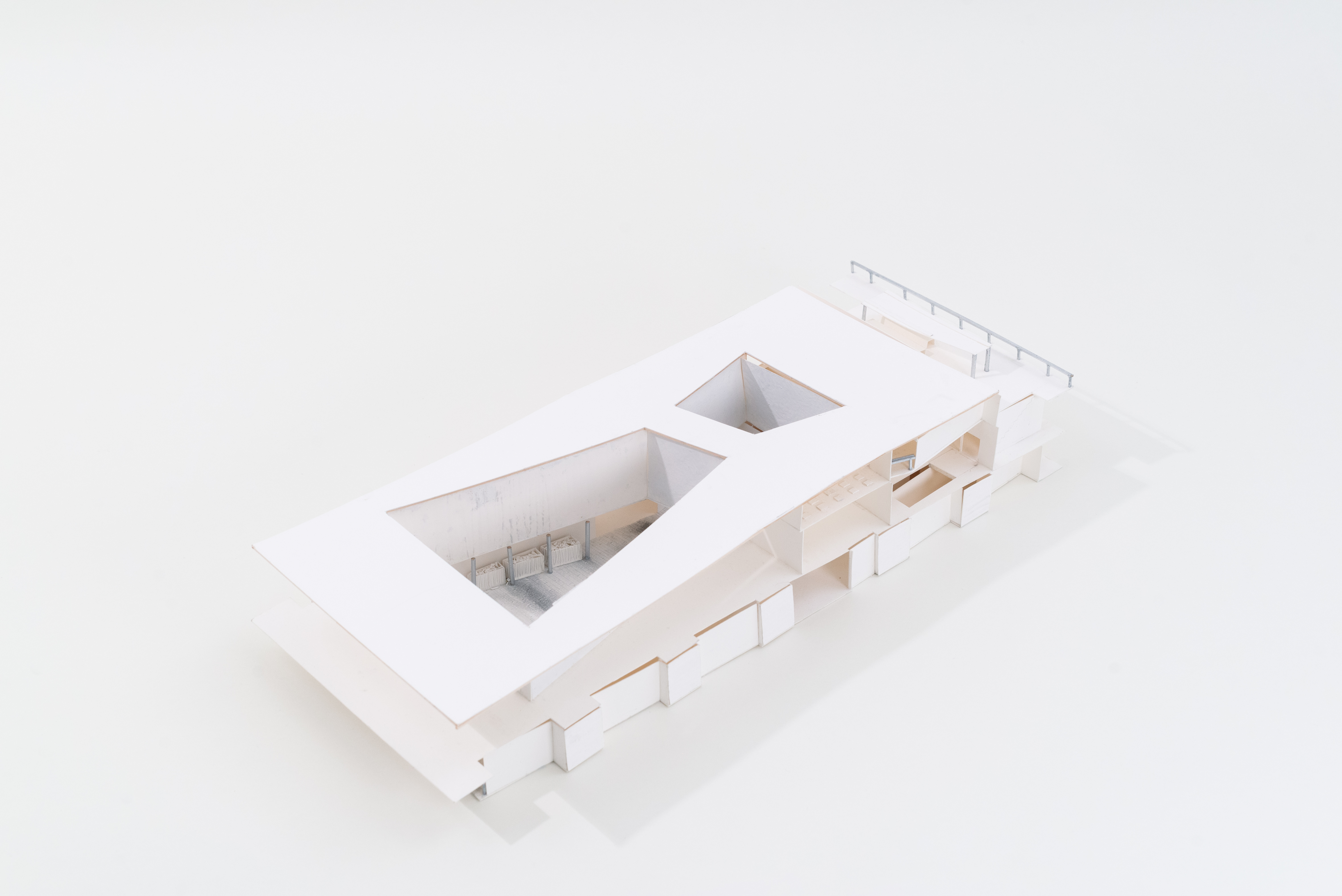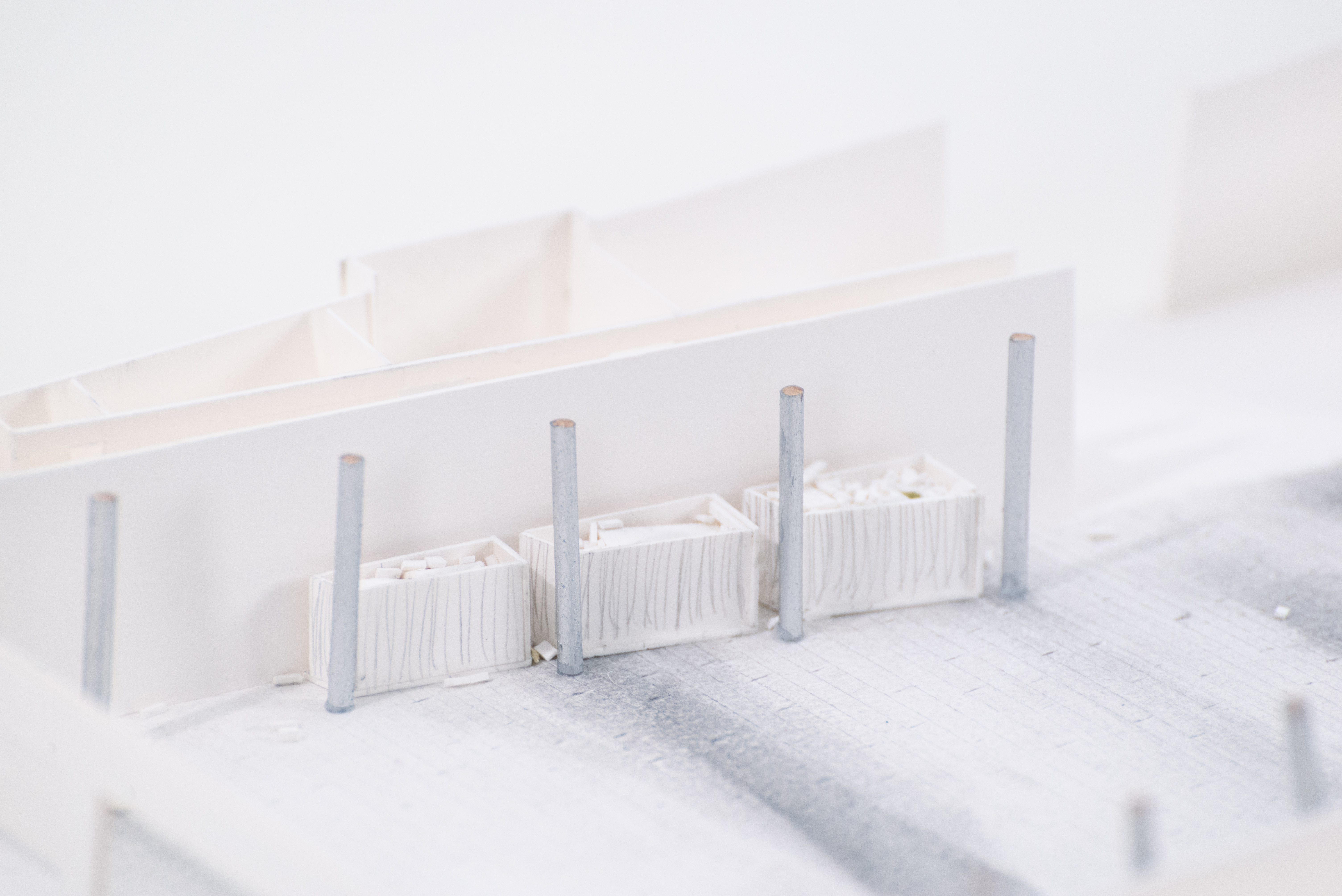 The plan is in service of the functionality of the thing. Zones are marked and each line moves to denote a happening within the space. Wood moves east to west as the lumber process occurs, from being cut to being shipped out. Misaligned walls on the first and second floor create narrow spaces in which the lumber process inhibits as breathing area. A few silos populate the site to hold feed for the horses and other things. Path One carries 'People and Pet Sounds' to the castlelike structure, while Path Two brings in 'Horses, Timber, and Workers'. Underpasses beneath the two paths create a network of outside activity and movement.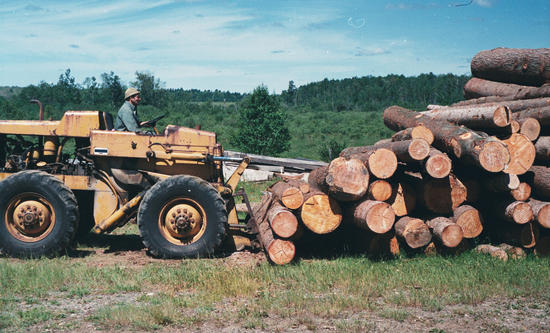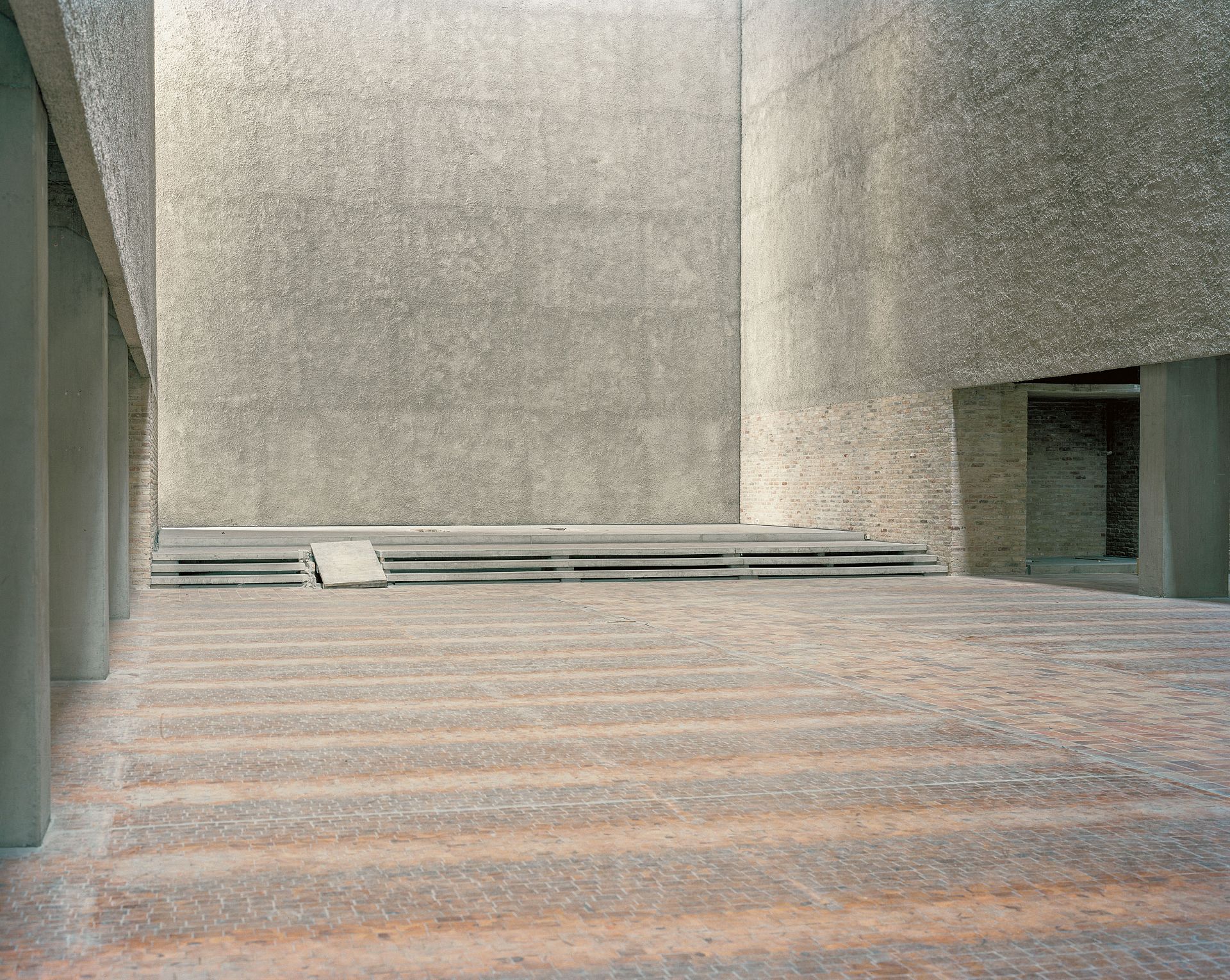 In order to organize the plan of the mill, a series of 10 ft markings are in place. These aide the order of the mind when travelling through the space and juxtapose a sense of repetitiveness against the misaligned walls. If one was walking north to south on the first floor, they would see the second floor regressing on their left and the first floor edging in. When they pass under the 'CONNECTING BRIDGE: Enclosed for Benefits', this logic flips and the left and right switch. In this sense, both a provocative and efficient rhythm are reached in the mill.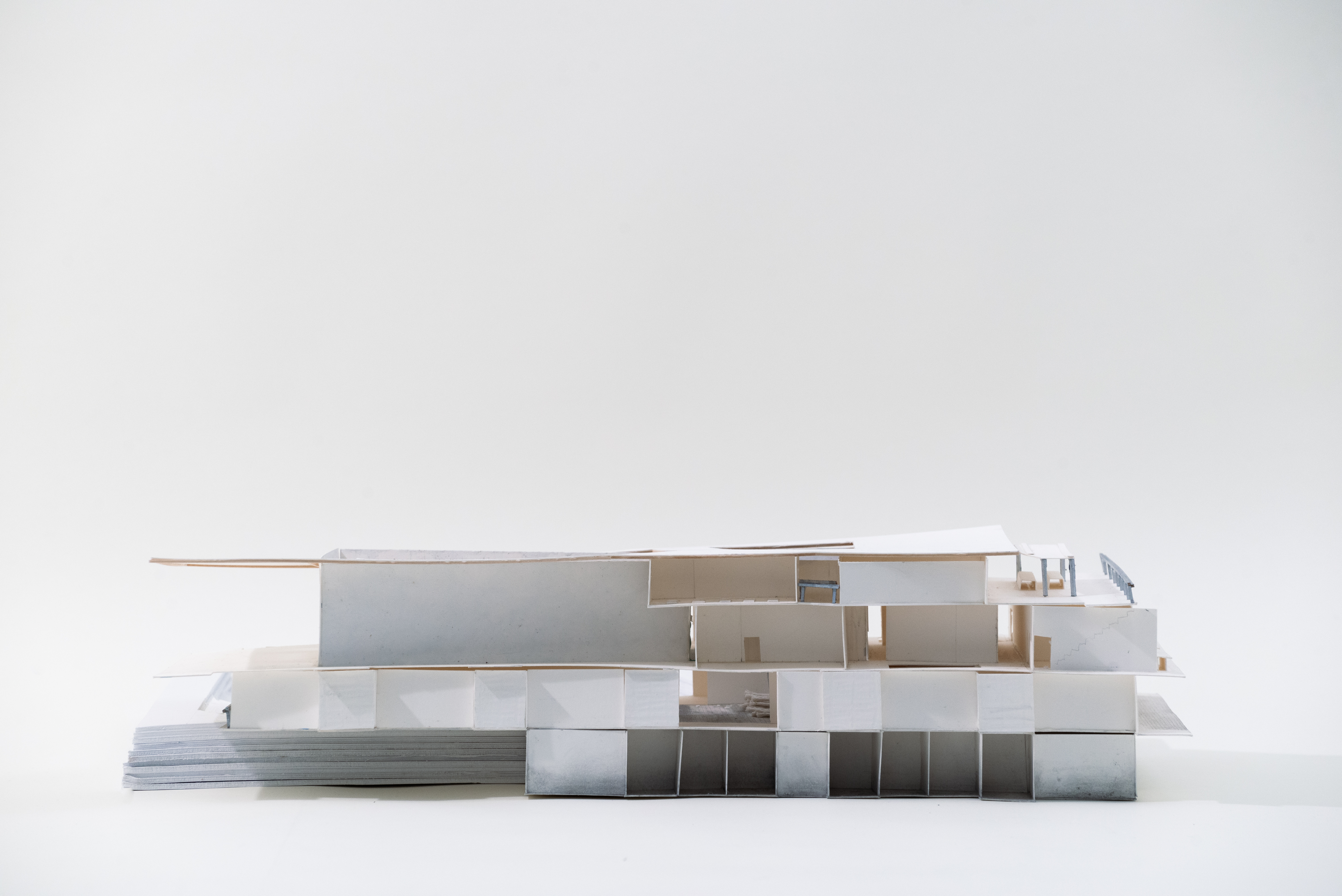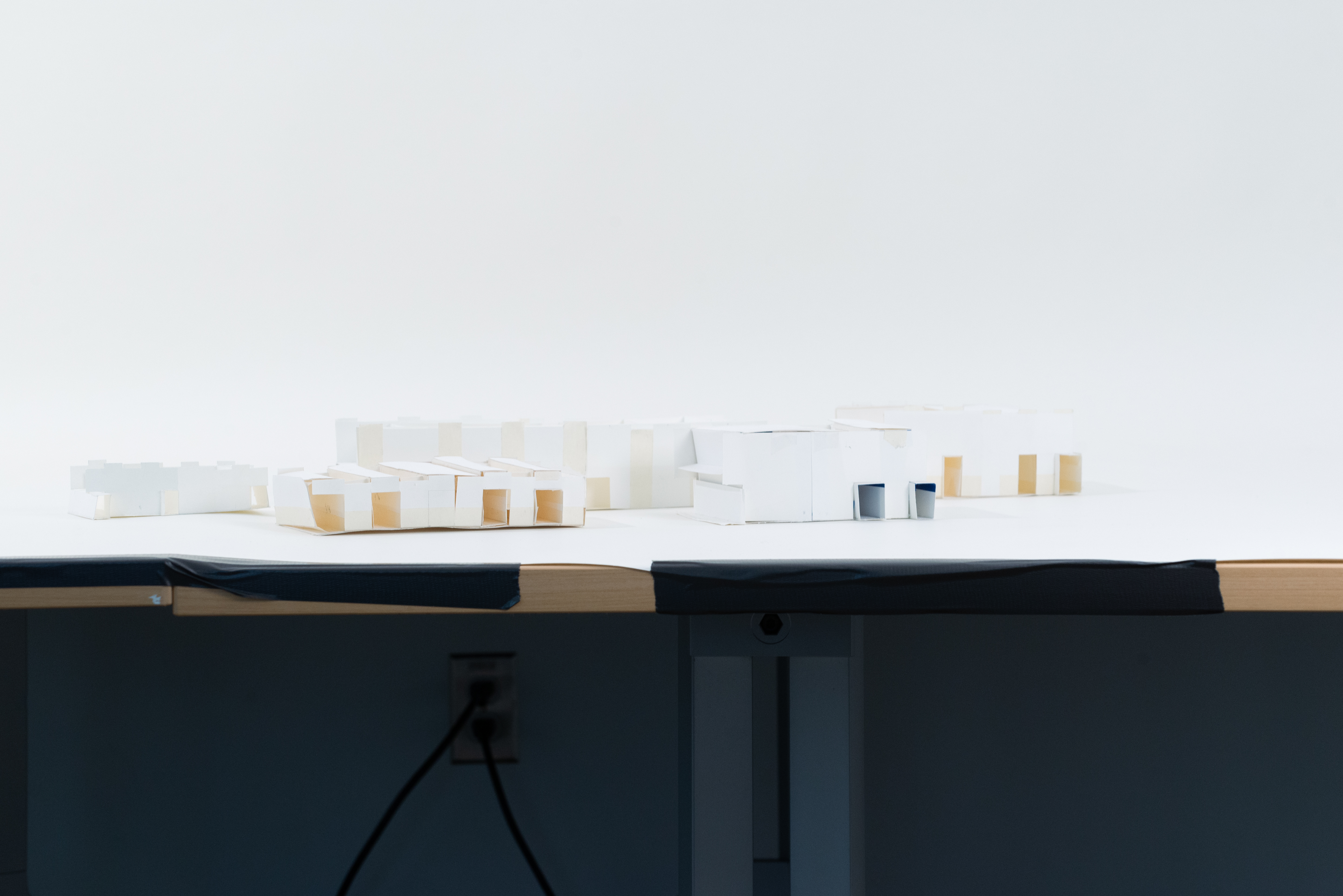 Process Models

Big block with a little block. With wings and frills. And squeezing in and out. And shooting through. A lacing of patterns. A grace of motor. A system of fluidity. A castle that's human. A human that's castle. The ebb and flow of a horsetrot.



These models all study an organic, autonomous form that relies on its own logic to create spaces. Height, width, variety and reflectivity are mainly explored. When asked at a review what the point of all of this was, I can't say that I was sure. Tape denotes different material choices and my efforts were focused on making the heaviest transparent building I could. Most of them were created over several days while watching Michael Jordan highlights in the background.